Sticky Note Portrait BOOK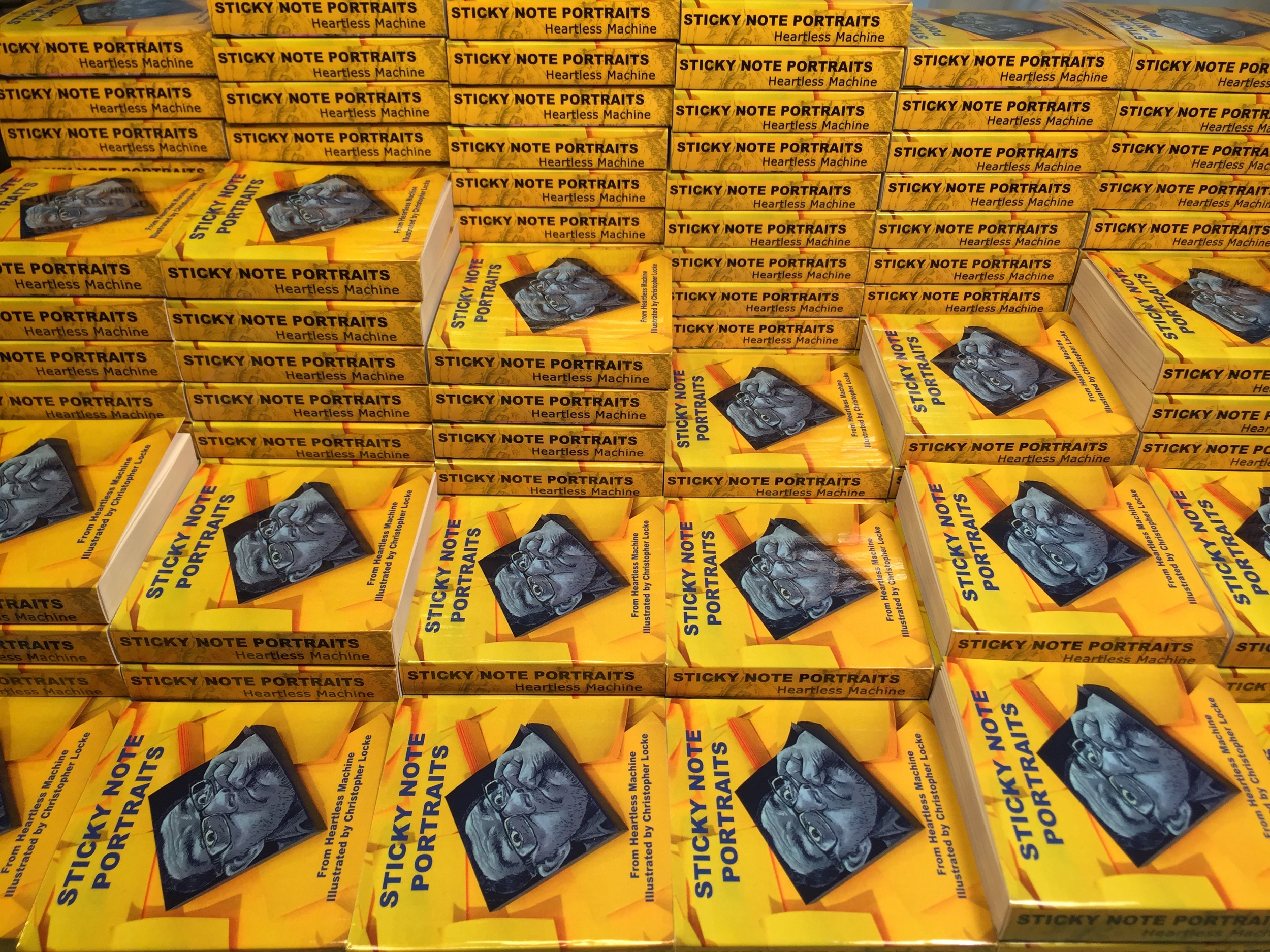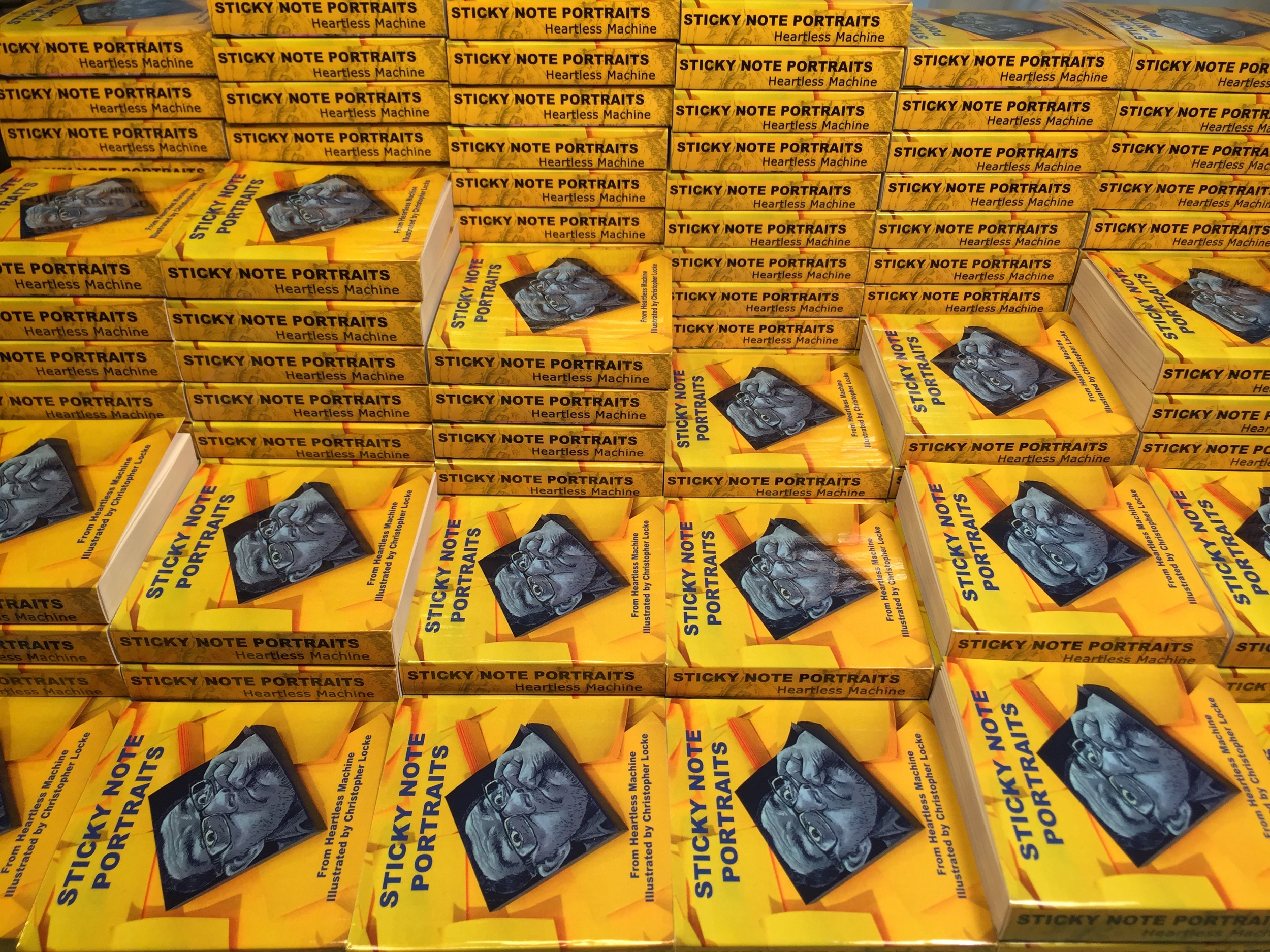 Sticky Note Portrait BOOK
This is a collection of 270 hand-drawn portraits (originally on Post-it® Notes), in varying styles and color. The book is about 3.25" square (it's tiny!), with full color gloss pages. The pages are bound using a process called "Otabind" which prevents the spine from showing creases when it is opened.
While the faces come from all over the world, the books themselves are printed right here in Austin Texas.
The first 3 books from Heartless Machine are currently available through Amazon. If you need immediate gratification. Click HERE!