I find myself most excited and most challenged when drawing portraits. They offer a level of satisfaction I don't normally find upon completing a landscape or still life. The ability to draw a recognizable likeness is a very impressive and rewarding skill, which requires lots of practice.
Beyond that, self-portraits are an important part of the process. Not only is the artist working with a subject with which he is intimately familiar, but he is taking part in a ritualistic documentation of his own nature at that particular moment. It's a visual diary, showing not just physical appearance, but emotional state, technical ability, and artistic expression, all of which may change as the artist ages.
These are portraits of friends and family, each drawn on a Post-It Note. Marvel at the bravery of these people, allowing me to post their silly faces online. A single Post-It Note is only 3" square, but can hold a surprising amount of information. This project is not sponsored or endorsed by 3M in any way. I wish it was, though.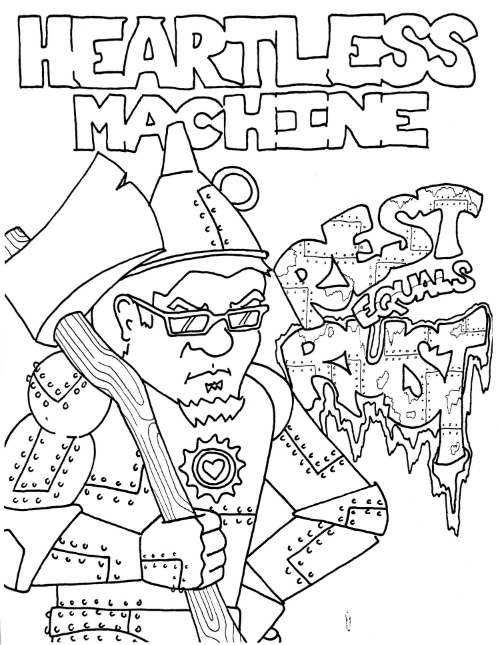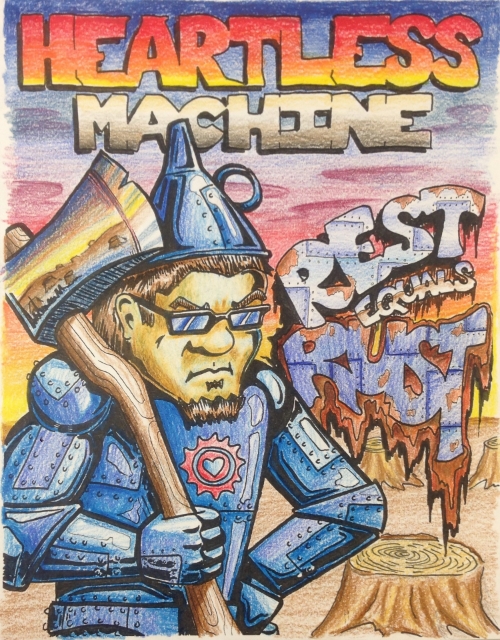 This is a series of 6 drawings I created as part of an in-class demonstration. I was showing students the process of using multiple iterations to edit and refine an image. The assignment was "self-portrait as comic book cover." This particular comic cover includes an important philosophy, which is also my Twitter handle.
For part of 2012, I had a full-time student teaching position at a local school during the day, and a part-time teaching job at night. It was an exhausting period for me. During that time, I doodled inspirational robots. They were originally a sort of spoof of the ubiquitous motivational kitten posters, but eventually became something more meaningful to me. These drawings measure 2.5" x 3.5" before framing.