Post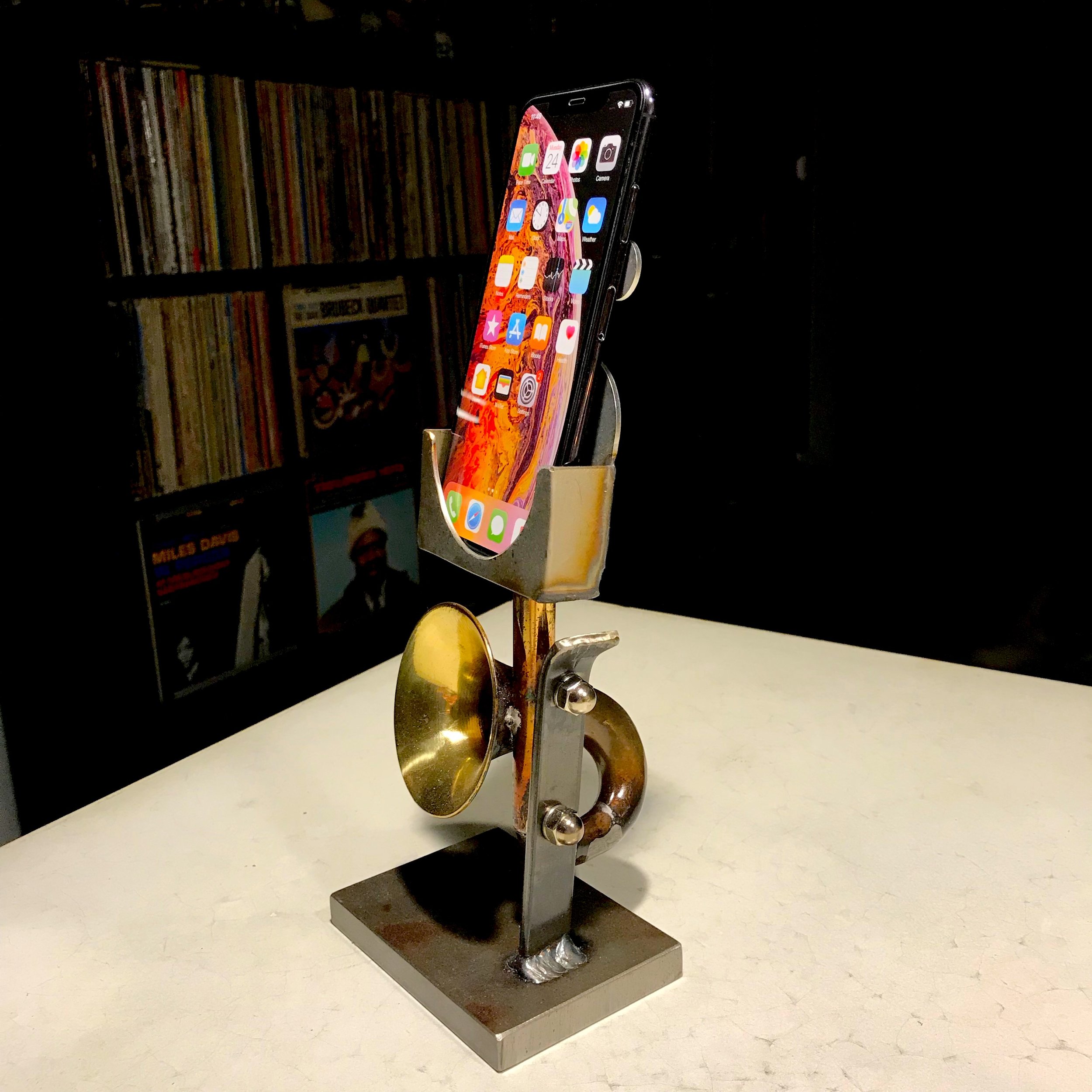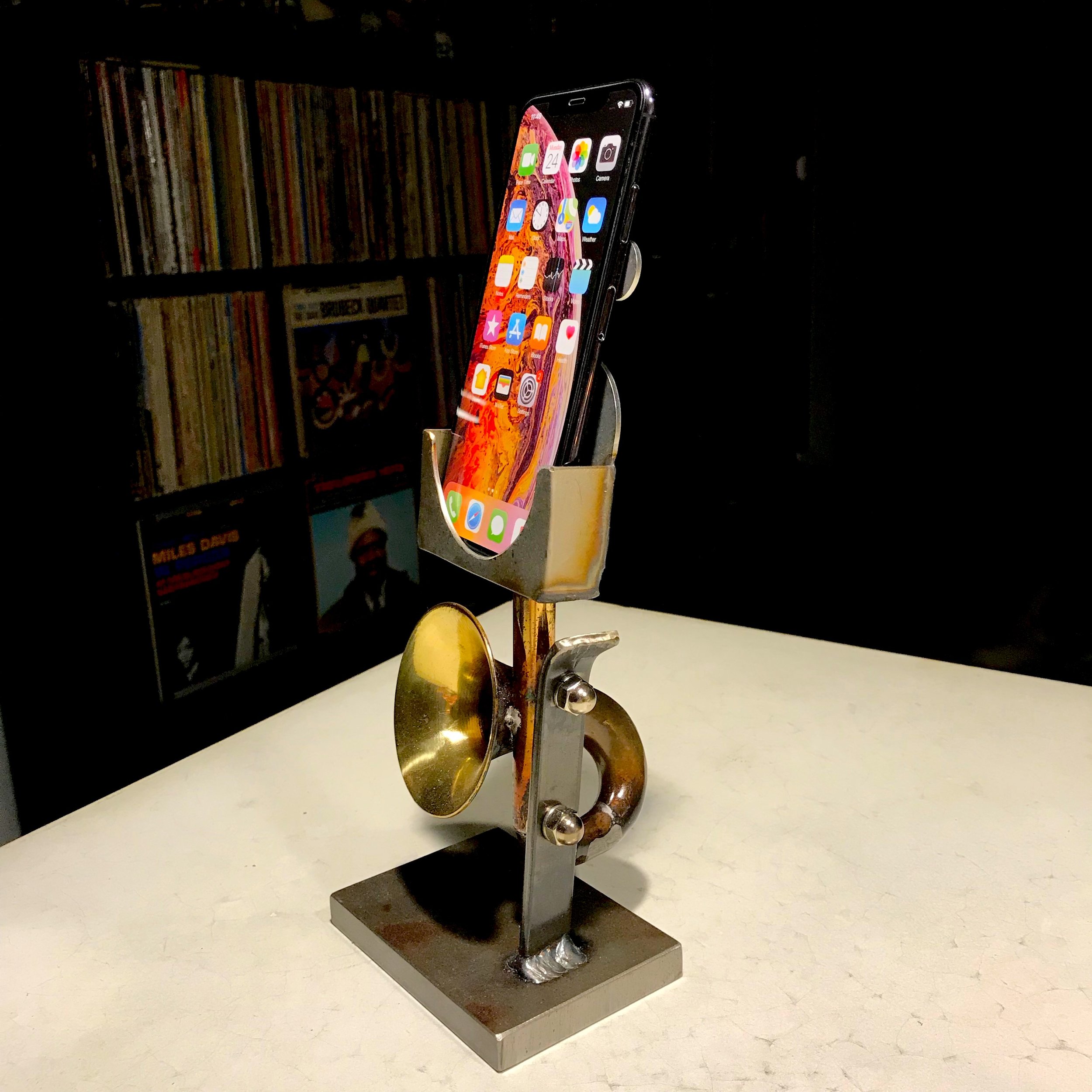 sold out
Post
"Post" is an Analog Tele-Phonographer made from an old car horn (or bike horn, I'm not sure), with parts from a trumpeted trombone. It is attached to a base made from salvaged steel, and finished with a few coats of gloss lacquer.
This piece is small and sensible. It's a chihuahua in a suit. It's like a spark plug, or a firecracker, or a postage stamp. Set it on the corner of an envelope and listen to the Postal Service. Or Post Malone. Or "Please Mr Postman" by the Carpenters. The frequency range is not as broad as you would get from a larger horn, but it still rocks!
This horn will make the sound from your iPhone or iPad louder and richer, using no electricity, wires, plugs, or batteries. The shape of the horn is enough to add 25 decibels or more! But it's not just about volume, it's about quality of sound as well.
This work of art is hand-made, one-of-a-kind, and was created entirely in America with reclaimed materials.
This piece is shown with a stainless dock that fits every iPhone since the 4, and docks can be made to fit Android or other devices. The dock is easily removed (with no tools required!) and can be replaced for future upgrade.
Free shipping within the US. Email me for other shipping options.